We have developed a few freezer rack accessories for use with standard racks either from TENAK or any other rack manufacturer.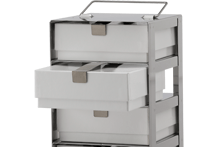 SAFETY SPRING LOCK
Our Unique Safety Spring lock is an accessory which locks the cryoboxes in possition in the racks.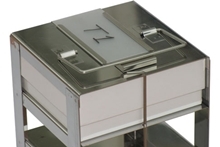 CLIP ON HOLDER
Our Clip on holder is basically a label holder on which you can write information about the samples.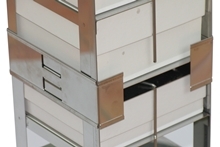 RACK COUPLING
Our rack coupling is designed for applications where the user wishes to stack racks in a chest freezer.