For chest freezers we offer 5 different types of freezer racks for standard sized cryoboxes with a footprint of up to 136x136mm.
The first 3 freezer racks are for cryoboxes with a height of 32, 40, 50, 75, 85, 100 or 130mm. The first 3 racks are our basic and inexpensive Eco AluRack, our Classic Rack with a locking rod, and our high-end Comfort Rack with our unique Safety Spring Lock. All of our racks are designed to help you make the most efficient storage space in your freezers. We offer racks for all needs the end-user must have, whether it is storage racks for daily/frequent use or long term storage.
The Alu FlexRack is designed for applications where flexibility is required. The Side Up Rack is specially designed to fill up spare space in the freezers.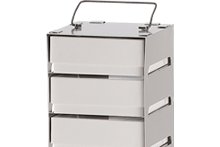 ECO ALURACK
The Eco Alurack is an inexpensive and low weight rack, which is ideal for long term storage.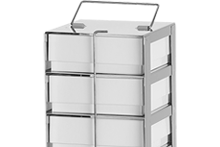 CLASSIC RACK
Best price/quality ratio on the market, for the quality focused end-user, with locking rod, medium weight.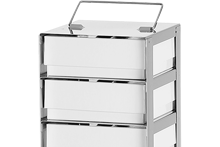 COMFORT RACK
For ergonomically right working position, with TENAK Safety spring lock system, medium weight.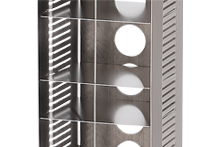 ALU FLEXRACK
Specially designed for applications where the end-user needs a high level of flexibility.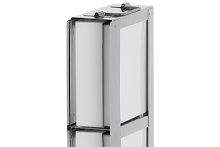 SIDE UP RACK
Specially designed to fill up any spare space in the freezer. Store up to additional 130 boxes.